Established in 1984, we are one of the leading accounting, auditing, tax and advisory firms in Gabon. Four partners, who are all French Certified Public Accountants, lead the firm. We combine international experience, local business and technical solutions to provide a tailored product to our customers. We pride ourselves on providing a partner-led service for all our clients. There are also important rationales guiding this principle: a belief in accessibility and the need for responsiveness based on understanding the client's business.
"We offer our clients a wide range of services in order to help them deliver their operations in Gabon. We strive to achieve the highest level of quality, through a personalised approach, by delivering services in accordance with internationally recognised standards."

Global strength
Grant Thornton is one of the world's leading organisations of independent assurance, tax and advisory firms. With more than 68,000 Grant Thornton people, across 147 markets, we are focused on making a difference to clients, colleagues and the communities in which we live and work.
Why Delta Grant Thornton
The firm has a wide range of clients, from subsidiaries of listed international groups to local corporations. The services we provide reflect this diversity: in addition to a full range of auditing, advisory and outsourcing services, the firm also offers specialised tax&legal services required to conduct business in Gabon.
Awards
Grant Thornton is an award-winning globally recognised professional services network. Here are some of our awards: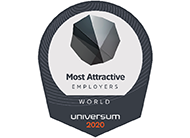 Universum Most Attractive Employers 2020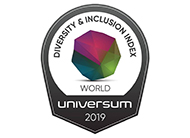 Universum Top 50 Employer for Diversity & Inclusion 2019